Angels Senior Living is proud to participate in this year's Walk to End Alzheimer's in Hillsborough and Pinellas. Normally the Alzheimer's Association holds a special event, but this year's Walk is everywhere, so you can join us from anywhere in the world. Feel free to check out the event, join our teams, and help us raise funds and awareness for Alzheimer's care and research. You can reach our Hillsborough team here.
This year, Walk to End Alzheimer's is everywhere
Walk to Alzheimer's won't be gathering in-person this year, so we're walking everywhere in support of the Alzheimer's Association. There is no fee to register for Walk, and all participants are encouraged to raise funds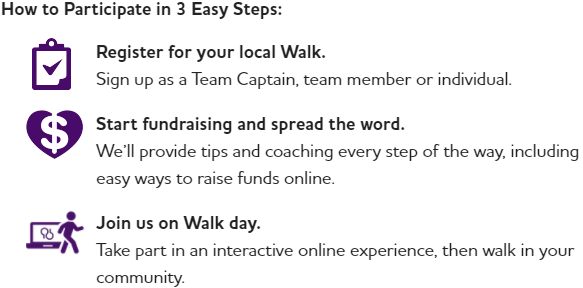 How you can help us and the Alzheimer's Association
Angels Senior Living is participating in Hillsborough County's Walk to End Alzheimer's. You can join our team, encourage your loved ones in our communities to join, send us encouragement, or donate to your loved one if they've already signed up. Thank you for your support!