Our story is one of humble beginnings and it's one of a kind. Angels Senior Living is more than a company, it's a calling. Our purpose is to improve quality of life for seniors and others who are disadvantaged mentally, physically, and financially. Our founders have their own family members at Angels Senior Living communities, and we hope that speaks volumes to the kind of relationship we have with our residents and their families.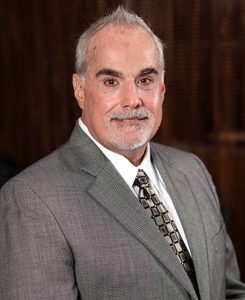 James W. Eyer, Jr., CPA
Founder & CEO
James co-founded Angels Senior Living ("ASL") in 2010 and serves as its CEO. The Angels Network began in 2010 by merging two companies. Through development and strategic acquisition, ASL has grown to a family of more than 40 companies providing senior housing and health care services in West Coast Florida. ASL provides assisted living, memory care, home health care, rehabilitation and therapy, insurance, and pharmaceutical services among others.

Prior to joining ASL, James served as the Vice President and Senior Director for Life Care Services ("LCS"). LCS is one of the largest providers of senior housing and continuing care retirement communities with more than 120 locations. Prior to LCS, James served as a Partner and Senior Executive with Accenture, Cap Gemini, and Ernst & Young in their Health Care Consulting Practices.

James is a Certified Public Accountant with accreditation and degree from University of Illinois and Illinois State University. He has served as a public speaker on various healthcare and financial topics in a variety forums. As an active supporter of the community, he serves numerous non-profit and education institutions on their Board of Directors. In addition, he participates in volunteer work with several professional organizations.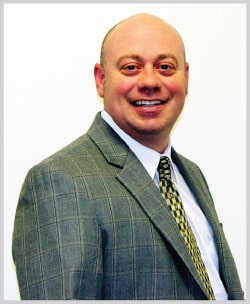 Robert Bennett, MBA
Founder, COO, & President of Assisted Living
Robert co-founded Angels Senior Living ("ASL") in 2010 and serves as its COO. Robert has played an integral role in the healthcare continuum as an executive. He previously served our country and is a veteran of the US Army. After his tour of duty ended in 1994, he continued to positively impact lives through his work with his pivotal decision to pursue a career in assisted living.
Robert is an industry leader entrenched in advocacy for the elderly population. Robert remains passionate about offering services and products that fill the needs of today's seniors. He serves as the President of the Assisted Living Division of Angels Senior Living and leads operations spanning a growing number of communities in the southeast. You can often spot him in the hallways of our Angels communities getting to know residents and interacting with staff.
He holds a Bachelor's degree in Business Management and a Masters in Business Administration from the University of North Alabama.