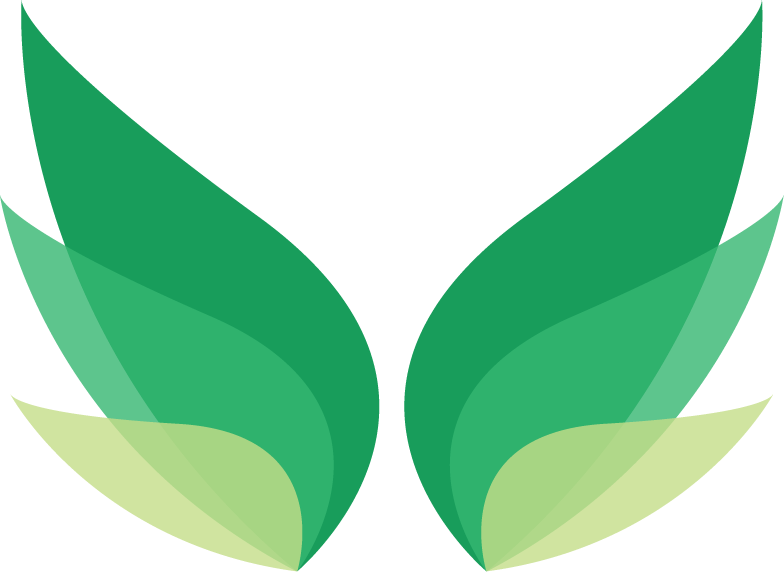 Our story is one of humble beginnings and it's one-of-a-kind. Angels is more than a company, it's a vocation. It's our life's calling to improve quality of life for those who are disadvantaged mentally, physically or monetarily. Our founders have their own family members living at Angels communities at this moment, and that right there speaks volumes.
Once you read our story, you'll know we are different than any other Senior Living company that you will encounter. It's bold but true.
With deep roots and a long history, plus some chance meetings along the way, we aren't your average Wall Street story.
Some may call it coincidence, but we call it "Divine Appointment". Our life purpose is to create an environment of love, enrich lives, and make sure the needs of seniors are met. We go above and beyond, and it all started in 1978 with a simple idea and a ministry to serve.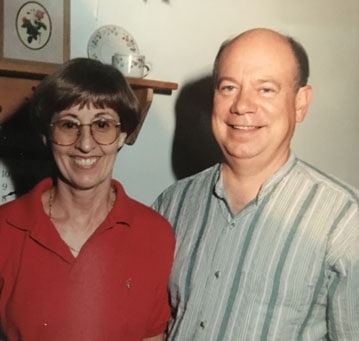 Planting the Seed in the 1970s
In 1978, Dr. Charles Bennett and Birdie Bennett had a good life but they felt the desire to help meet the unmet needs of the elderly so they started several Group Care Homes, today called Assisted Living Facilities (ALF), in their native state of Kentucky.
When the Bennetts decided to move their family to Florida, their hearts were called to continue to do the same and they founded Shady Palms ALF in 1978 in Tampa, Florida. As a young man, their son, Robert, was watching closely as the facility was being built and observing how Shady Palms was taking shape under his family's management.
While Dr. Bennett continued in his medical practice, his wife, Birdie, ran the day-to-day operations at Shady Palms. Mrs. Bennett cultivated, built and earned a unique reputation there with her philosophy on caring for the elderly. Quality of life was most important to Mrs. Bennett and this carried over to Shady Palms in the way it was operated. It was her beliefs that made such a difference…Like how it was so important for seniors to socially connect with others and their critical need to be happy.
Shady Palms provided excellent care for a reasonable price for anyone who had a need. Birdie Bennett was a minister at heart and her calling to serve shined brighter than ever here at Shady Palms.
Building Upon a Legacy in the 1990s
Mr. & Mrs. Bennett's son, Robert, felt called to serve in another way after serving time in the US Army and so he entered the healthcare field. He began to help manage Shady Palms in 1994. With his enthusiasm, driven nature, and innovative ideas, he eventually took the helm and continued the legacy in 2003 when his parents retired.
Rewind to 1995, Megan Quinn, a Gerontology student at the University of South Florida worked at Shady Palms once a week during her studies. She also worked at a nearby senior housing community. Megan was called to the elderly at a young age, recalling an affinity for seniors dating back to grade school. In 8th grade, Megan volunteered at a local nursing home and dementia unit. It was fondly remembered as both rewarding and special.
Once Megan got to college, the choice on what degree to pursue was an easy decision. One obstacle was that the college that granted her a full scholarship didn't have a Gerontology program. After one year, Megan followed her heart with the support of her parents and left the scholarship behind to switch to the University of South Florida where she could follow her dreams and fulfill her purpose.
In 1995, Robert and Megan met and almost instantly, their life callings collided. They quickly realized that they had one common purpose and that was simply to help people. Their love grew for one another and a romance began. Megan and Robert married in 1996. Today, they have four beautiful children ranging from elementary school to high school.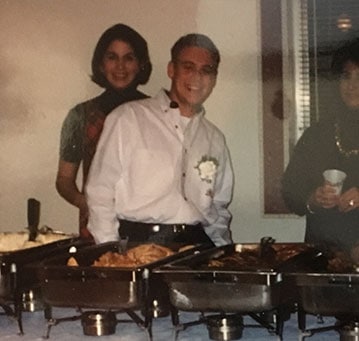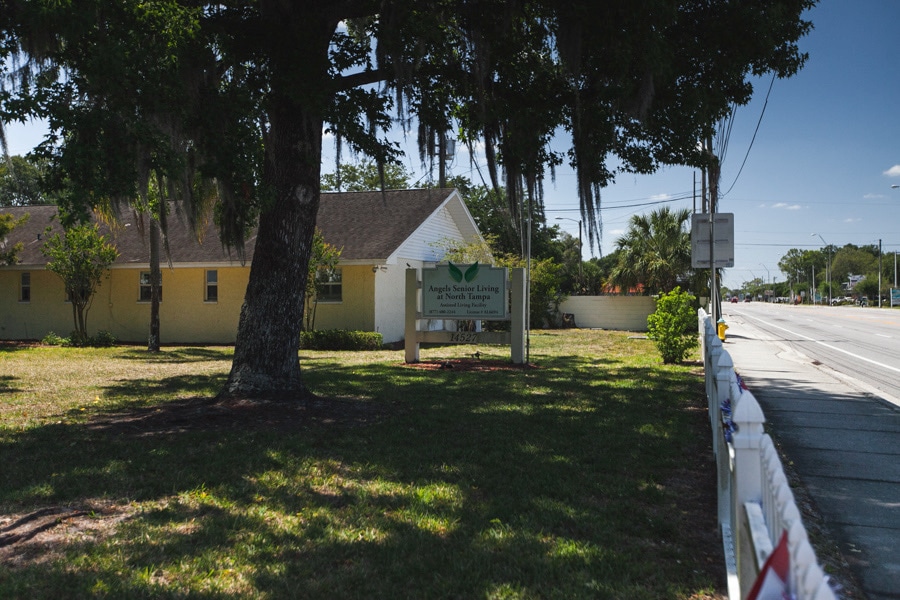 Growth Opportunities Arise
1995 is a pivotal year for more than one reason. The state of Florida was making a big change in their funding of ALFs to include Medicaid. Shady Palms was selected as one of the ALFs to pilot this new Medicaid program, known as the Assisted Living Waiver, in Hillsborough County. The ALFs could then be allowed to provide additional custodial care services for seniors.
As a result, Shady Palms doubled the size of their staff to be able to provide the additional services for the seniors at the community. It was an exciting time to be able to provide more and give more to those who needed it most. For more than 15 years, Robert and Megan successfully continued and built upon the reputation that Mrs. Birdie Bennett built.
The goal was to replicate this heavenly place called Shady Palms and provide a loving environment with quality care to more seniors. This goal was realized when Robert and James Eyer met one day through acquaintances. Mr. Eyer's successful career in the Senior Housing industry as a Vice President and his background as a Partner and Senior Executive in Healthcare Consulting Practices with Big Five firms made him an ideal partner for this endeavor.
Most importantly, the two shared a common vision to offer a post-acute healthcare network that best serves the needs of the elderly population. A one stop shop for seniors so that all of their needs could be met, regardless of their season of life.
Continued Expansion and Success
In 2010, Mr. James Eyer and Mr. Robert Bennett co-founded what we know today as Angels Senior Living. With this winning partnership, Angels has expanded to more than 40 companies, providing Senior Housing and Healthcare services in Florida. Shady Palms, now known as Angels Senior Living at North Tampa, is still serving and its residents still thriving.
And yes, Megan Bennett is still working there as she was in 1995, making a difference everyday for residents and living out her life's calling.
Today, Angels has grown to eleven Assisted Living communities since 2010 and still growing!
Like we said, we call it "A Divine Appointment"…That's our story, come join us and learn more about how we can serve your family.