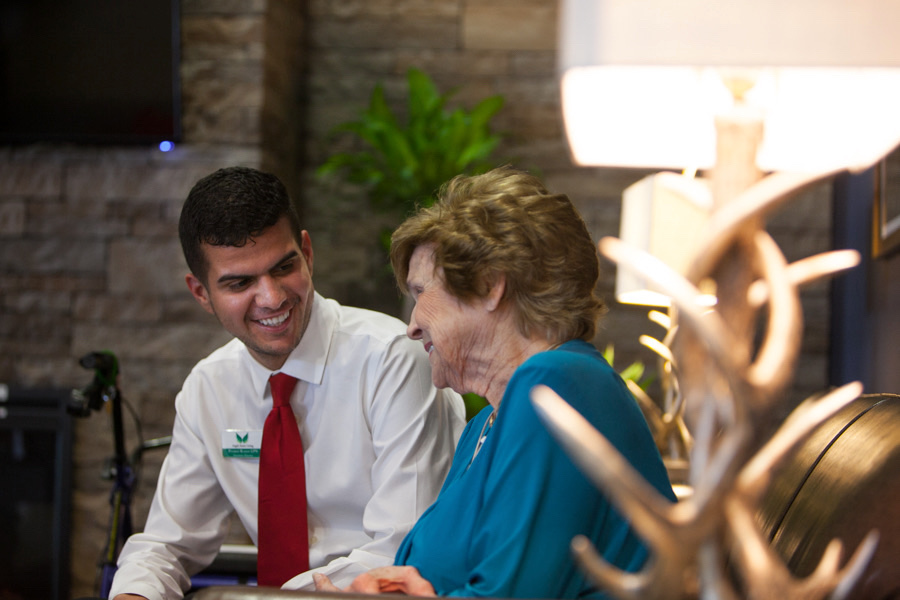 If you have a background and passion for assisted living administration, home health, nursing, therapy, or a similar interest, Angels Senior Living could be home for you.
Angels Senior Living is a network of eleven assisted living facilities and dozens of affiliated companies. We're always looking for dedicated employees to join us in promoting our passion for caring for seniors, veterans, and disadvantaged Americans.
Do you want to serve and provide Legendary Care to seniors?
Do you want to develop impactful personal connections and make a difference in lives?
Do you want to help create memorable experiences that enrich seniors' lives?
Do you want to be a vital part of a nurturing environment?
Do you want to work for a company that values and serves every senior, in every season of life?
Do you want to be part of a growing company with future professional opportunities for top performers?
If the answer is yes to these questions, we invite you to explore joining our amazing team where you'll make a lasting impact on seniors at our rapidly growing company. You'll be part of a family-like atmosphere that lives up to our motto with residents and employees alike, "large enough to serve you but small enough to know you!"
Our employees enjoy and appreciate the opportunity to interact with executive leadership on a regular basis – which is virtually unheard of in the industry. We often hear that they feel that they are making a real difference and are appreciated for their efforts. Take a look at our openings and think about joining us today!
What Employees Are Saying About Angels Senior Living
"You are the greatest asset we have – our talent who performs above and beyond with passion for what they do is what has made Angels Senior Living what it is today, and will continue to define our future. We are only as good as our staff!"
Come join us and receive the rewards of working with a growing, local company with large impact. Our benefits are comprehensive with medical, prescription drug plan, dental, vision, life insurance, paid holidays, paid vacation, pet insurance, and more…
Promoting from within our company is commonplace at Angels, as we're dedicated to making sure you thrive. We encourage you to work towards your career development goals, and want to help you succeed.
What are you waiting for? We're excited to meet you!